About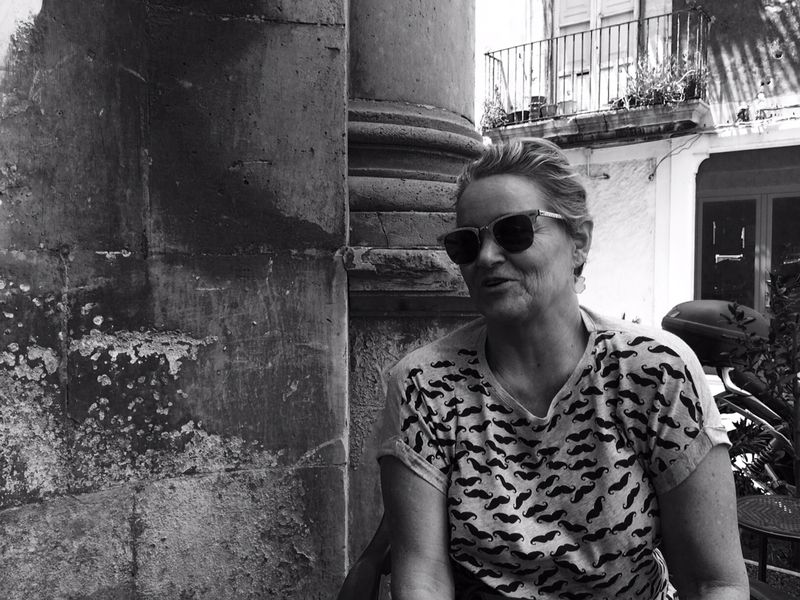 'Colleen's surfaces are luminous and luscious...moments of saturated colour contrast with the absence of weight and the presence of light.' Dr Ella Dreyfus. Head of Public Programs, National Art School. 2018.
Colleen DaRosa's practice is a contemplation on the essence of light. Her works are intended to offer the viewer a more palpable experience of light at play.
She uses various media in colour layering compositions that capture, transform and screen light so that her works are best experienced as gradual encounters with variations in light.
Spending the northern summers of 2011, 2012 and 2013 in Iceland and Scandinavia has ignited a passion for the powerful yet transient and transforming qualities of light. The motifs and architectonic devices she enlists often echo the way in which the glow of light and natural forms seep into the fabric of Nordic design and architecture.
Artists, designers and architects in neo-minimalist and modernist genres have offered her the greatest intrigue and inspiration... including Olafur Elliasson, Alvar Aalto and Christian Haub as well as antipodeans Marion Borgelt and Gemma Smith.
'Without an object (surface) on which the light can fall, one only sees darkness. Light itself is invisible. We only see things, only objects (surfaces), not light.' Arthur Zajonc. Quantum physicist. 1993.
Colleen DaRosa is represented by on-line gallery Cuatorialandco.

Education - Art Related
2014 Bachelor of Visual Arts (Honours)- Southern Cross University
2012 Contemporary Fine Art Practice - Uni of London, School Of Arts
Intensive Summer School - Central Saint Martins
2010 Diploma of Fine Arts - TAFE NSW

Awards and Selection
2015 Winner Packer's Prize (juried) - Prospect Portrait Prize
Selected Artist - The Other Art Fair Sydney 2015
Finalist - Waverley Art Prize 2015
Artist in Residence by application (March) Tweed Regional Museum
Showcase Artist for April-June – Community Centre, Byron Bay
Highly Commended - Byron Bay Arts Classic
2014 First class Honours - Bachelor of Visual Arts Southern Cross University
2013 Finalist - Northern Rivers Portrait Competition
2012 Finalist - R & M McGivern National Painting Prize
2011 Finalist - Northern Rivers Portrait Competition
Winner - Works on Paper Ocean Shores Art Expo
Finalist - Artfelt Exhibition

Exhibitions
2018 Walltalk. Project Space. Byron School of Art
2017 Slow Light...Celestial. Tweed Regional Gallery. Murwillumbah
Light Box installation. Lateen Lane for Elysium Project. Byron Bay
2016 Slow Light - (solo exhibition) BSA Project Space, Mullumbimby
2015 Prospect Portrait Prize - Prospect Gallery, Adelaide
The Other Art Fair Sydney 2015 - Central Park, Sydney
Waverley Art Prize 2015, Sydney
Artist in Residence (March/April) - Artist in Residence Studio, Tweed Regional Gallery
Showcase Artist for April-June - Community Centre, Byron Bay
Byron Bay Arts Classic - Community Centre, Byron Bay
2014 International Slow Art Day Exhibition - Art Piece Gallery, Mullumbimby
Group Exhibition - Barebones Gallery, Bangalow
slow light ...a Nordic odyssey - Solo Exhibition for BVA Honours Gallery 291, Lismore
2013 A Geography of Light - Solo Exhibition Northern Rivers Gallery, Ballina
CPM National Print Prize - Tweed River Art Gallery, Murwillumbah
Northern Rivers Portrait Competition - Lismore Regional Gallery
2012 Byron Arts Classic Community Centre, Byron Bay
R & M McGivern National Painting Prize - Maroondah Art Gallery
New Works - The Channon Gallery The Channon
Launch Exhibition - Doublebassment Studios, Byron Bay
2011 Northern Rivers Portrait Competition - Lismore Regional Gallery
CPM National Printmaking Prize - Tweed River Art Gallery, Murwillumbah
Ocean Shores Art Expo - Ocean Shores
Artfelt Exhibition - Northern Rivers Community Gallery, Ballina