About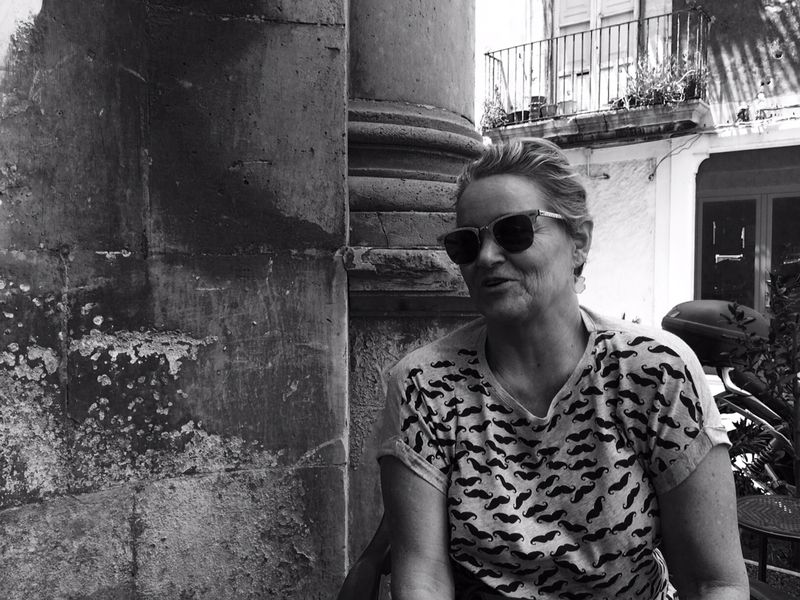 'Colleen's surfaces are luminous and luscious...moments of saturated colour contrast with the absence of weight and the presence of light.'
Dr Ella Dreyfus. Head of Public Programs, National Art School. 2018.
My ongoing work is study of the impact of slow light on an object…the way natural ambient light is constantly changing its effect on a work.
I use a variety of media in colour layering compositions that capture, transform and screen light so that the works are best experienced as gradual encounters with variations in light.
My latest series of works in encaustic, plexiglas and with paper offer a palpable experience of light at play.
The Light Blooms paintings highlight the transluscence and lustrous quality of the encaustic medium.
My plexiglas sculptures, the Light Floats, exhibit radiant surfaces glowing spaces and flashing edges. Lustrous reflections and variation in transparency and opacity refract and confound light's pathways. At night, these works operate as glowing objects of dynamic colour when lit by LED lights.
My light box series, Light Confections, are installed above The Coffee Grinder (in Byron Bay's Lateen laneway parallel to Lawson St.). The 'Light Pools' series, which forms part of this new series, relates to a similar thematic. Here the Light Pools series seeks to amplify the presence of ambient light with pools of colour created within layers of saturated paper in sculptural relief.
The motifs and architectonic devices I use echo the way in which the glow of light and natural forms seep into the fabric of Nordic design and architecture. A reminiscence of several summers I spent in Scandinavia in which the difference in light from my home in northern NSW surprised me with its cloaking, softening and screening.
Artists, designers and architects in neo-minimalist and modernist genres have offered her the greatest intrigue and inspiration... including Mary Corse, Olafur Elliasson, Alvar Aalto and Christian Haub as well as antipodeans Marion Borgelt and Gemma Smith.
'Without an object (surface) on which the light can fall, one only sees darkness. Light itself is invisible. We only see things, only objects (surfaces), not light.'
Arthur Zajonc. Quantum physicist. 1993.
Previously represented by Curatorial&co.
Currently showing with Ninbella Gallery
CURRICULUM VITAE
Education - Art Related only
2014 Bachelor of Visual Arts (Honours)- Southern Cross University
2012 Contemporary Fine Art Practice - Uni of London, School Of Arts
Intensive Summer School - Central Saint Martins
2010 Diploma of Fine Arts - TAFE NSW

Awards and Selection
2020 Semi-finalist Byron Art Magazine Prize
2015 Winner Packer's Prize (juried) - Prospect Portrait Prize
Selected Artist - The Other Art Fair Sydney 2015
Finalist - Waverley Art Prize 2015
Artist in Residence by application self-funded (March) Tweed Regional Museum
Showcase Artist for April-June – Community Centre, Byron Bay
Highly Commended - Byron Bay Arts Classic
2014 First class Honours - Bachelor of Visual Arts Southern Cross University
2013 Finalist - Northern Rivers Portrait Competition
2012 Finalist - R & M McGivern National Painting Prize
2011 Finalist - Northern Rivers Portrait Competition
Winner - Works on Paper Ocean Shores Art Expo
Finalist - Artfelt Exhibition

Exhibitions
2019 Luminous. Lone Goat Gallery. Byron Bay
2018 Walltalk. Project Space. Byron School of Art
2017 Slow Light...Celestial. Solo show. Tweed Regional Gallery. Murwillumbah
Light Box Confection. Permanent public sculpture commissioned by Creative Road. Lateen lane Byron Bay.
2016 Slow Light - (solo exhibition) BSA Project Space, Mullumbimby
The Paper Show, Curatorial and Co. Danks Street Sydney
2015 Prospect Portrait Prize - Prospect Gallery, Adelaide
The Other Art Fair Sydney 2015 - Central Park, Sydney
Waverley Art Prize 2015, Sydney
Artist in Residence (March/April) - Artist in Residence Studio, Tweed Regional Gallery
Showcase Artist for April-June - Community Centre, Byron Bay
Byron Bay Arts Classic - Community Centre, Byron Bay
2014 International Slow Art Day Exhibition - Art Piece Gallery, Mullumbimby
Group Exhibition - Barebones Gallery, Bangalow
slow light ...a Nordic odyssey - Solo Exhibition for BVA Honours Gallery 291, Lismore
2013 A Geography of Light - Solo Exhibition Northern Rivers Gallery, Ballina
CPM National Print Prize - Tweed River Art Gallery, Murwillumbah
Northern Rivers Portrait Competition - Lismore Regional Gallery
2012 Byron Arts Classic Community Centre, Byron Bay
R & M McGivern National Painting Prize - Maroondah Art Gallery
New Works - The Channon Gallery The Channon
Launch Exhibition - Doublebassment Studios, Byron Bay
2011 Northern Rivers Portrait Competition - Lismore Regional Gallery
CPM National Printmaking Prize - Tweed River Art Gallery, Murwillumbah
Ocean Shores Art Expo - Ocean Shores
Artfelt Exhibition - Northern Rivers Community Gallery, Ballina